Just Raw Family
We love our dogs so much that we would only put the freshest ingredients into their food as they are part of our family. And now, we would like to share our passion for our dogs with you. Join the Just Raw Family today!
Our Story
A family-owned and run company with a (big) love for dogs.
It all began with our own two dogs, Lola and Yoshi. After years of exhausting different dog foods available in the market, Lola still had stomach issues, and Yoshi became an even pickier eater, both leaving them still hungry and unsatisfied. Nothing seemed to help.
It was then that founders Kevin and Jackie decided to start creating dog food of their own. The results were instantaneous. What they created was real, human-grade, fresh and natural food that was safe enough for humans to eat, but that was nutritionally complete and balanced for their dogs.
Seemingly overnight, Lola and Yoshi's problems disappeared. 
With a fresh revelation, Kevin and Jackie decided to extend their passion outward to supply a simple, convenient and easy answer for dogs to thrive from every shape and size on real, raw dog food.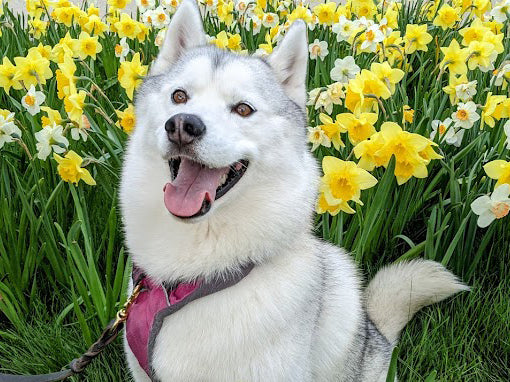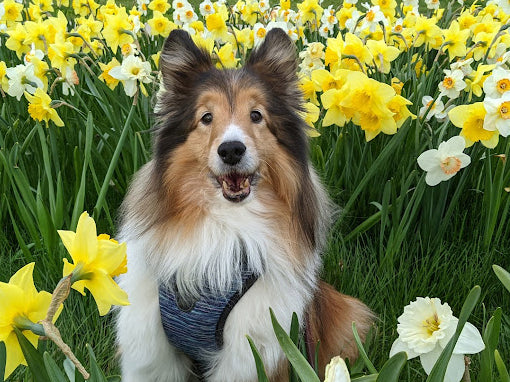 Our Values
Natural Ingredients - When it comes to our ingredients, we take pride in supporting local farmers as much as possible and only source from federally and provincially inspected suppliers across Ontario. All our raw ingredients are human grade and safe for human consumption. At Just Raw, we use the whole poultry and cuts of meat in all of our recipes. No mechanically separated meat, rendered fat, animal by-products or table scraps here!

Free From Fillers and Preservatives - To ensure your dog is getting the best nutrition possible, all of our food is grain free and we use no added fillers, additives or preservatives.

Honesty, Promise and Transparency - Shop with confidence in knowing that each recipe is easy to understand and made with only all natural, wholesome ingredients.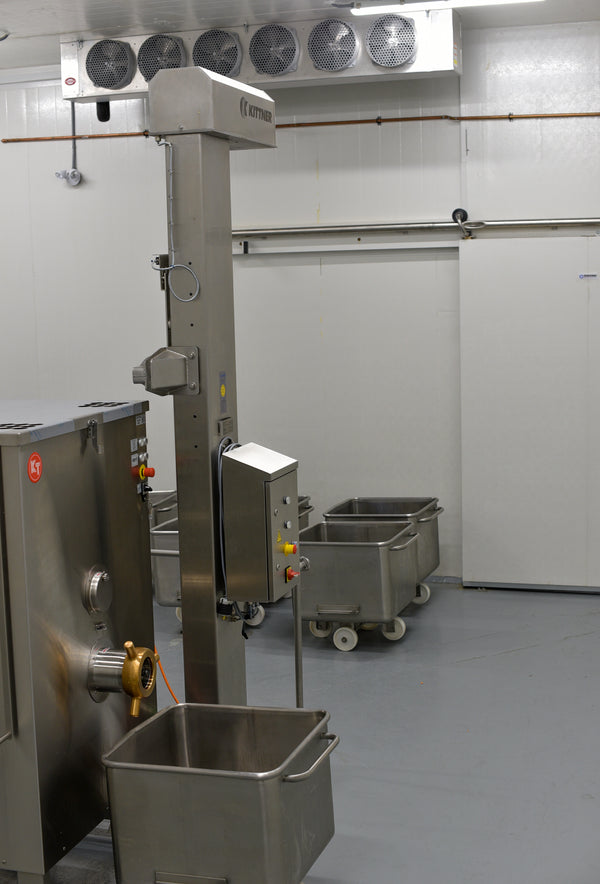 Our facility
Just Raw Pet Food recently expanded to Vaughan, Ontario and operates in a custom built food processing facility that strictly follows Good Manufacturing Practice and Hazard Analysis and Critical Control Points procedures from start to finish. As a pet owner, you can feel confident knowing that our facility follows all safety and health protocols and goes through a full wash down before and after every batch is created.
Our delivery trucks are temperature controlled to ensure the products are delivered frozen to your doorsteps ensuring great quality and flavour.
At Just Raw, we offer premium product selection, competitive pricing and supreme customer service to make your experience as seamless as possible.
Our Process
Your order is placed
We send you an email to schedule your delivery date + time
Your Just Raw order is carefully packaged
Delivery to your doorstep within 2-3 days
Our Quality Ingredients
Our Promise To You
Only wholesome ingredients
100% Human grade
Whole animal + cuts of meat
No machine separated meats or rendered meats
No artificial flavours, fillers, or preservatives
*All Just Raw products get tested by 3rd party nutrition laboratories to ensure a guaranteed analysis on each protein. Batches are also tested to check for consistency in nutritional value.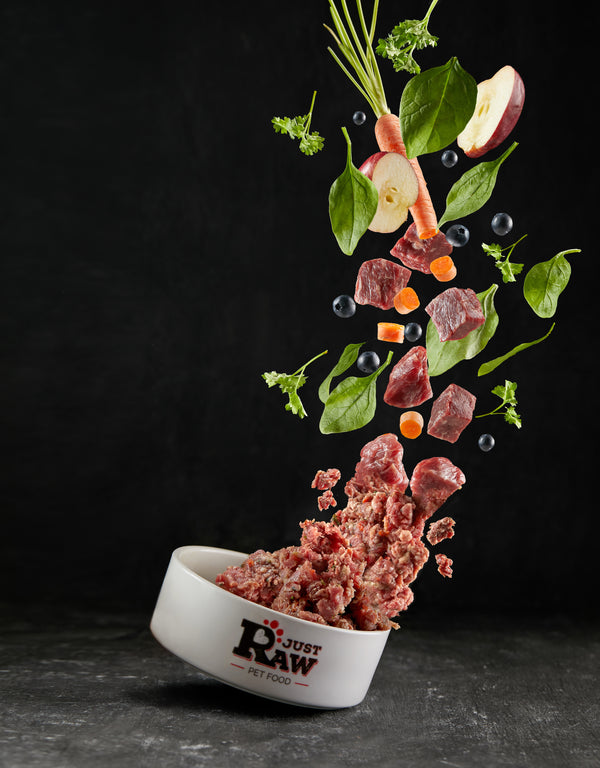 Why Just Raw?
Good Food That Goes Beyond The Bowl.
Discover 100% human-grade food that delivers a high-quality meal your dog will enjoy. From whole meats to vegetables, we use only wholesome ingredients you can recognize and pronounce. With a promise and passion for delivering the best meals possible for our four-legged friends, all of our ingredients are sourced from farmers we know and trust.
Are you interested in monthly deliveries? Just Raw now offers flexible weekly, bi-weekly and monthly subscription plans that allow you another easy and convenient way to keep your pup healthy and happy.