4 Facts About Just Raw Poultry Meals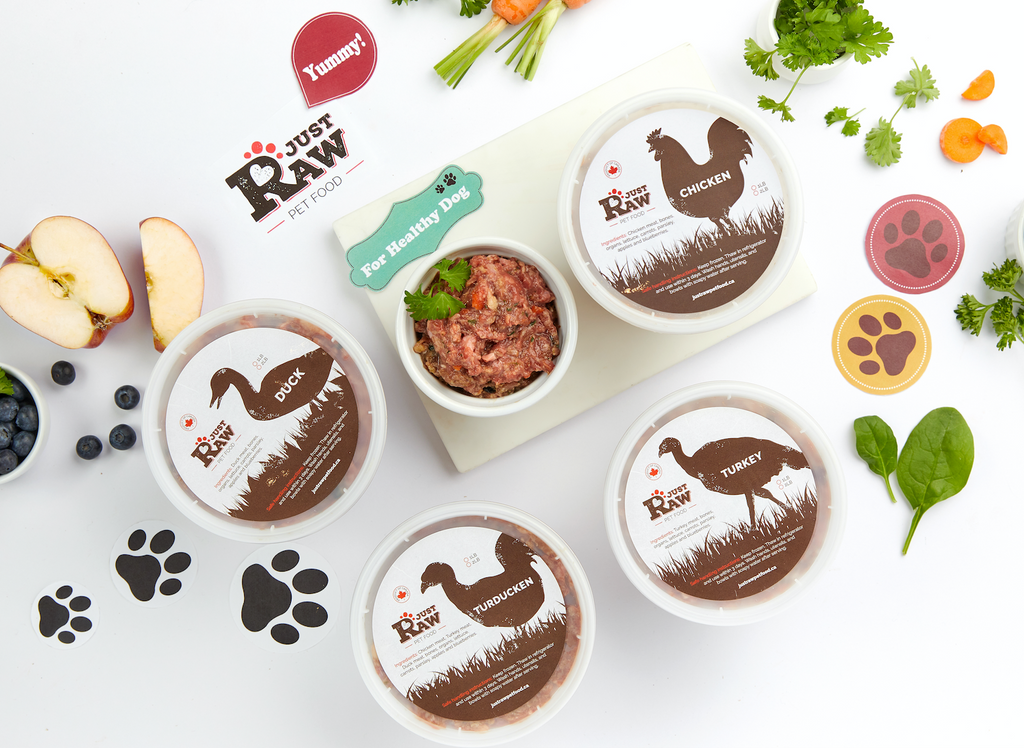 At Just Raw Pet Food we offer a range of protein options to suit every pet's dietary needs and taste preferences. Some of our most popular options are our poultry meals. We offer
chicken
,
turkey
, and
duck
raw meals, as well as turducken, which is a mix of all three! Here are some interesting facts you may not know about our raw poultry meals.
It's All Locally Sourced
All of our poultry meals are locally sourced from here in Ontario! Transparency is very important to us at Just Raw Pet Food, which is why we trace the origin of all of the animals that we use in our meals. Using locally sourced chicken, turkey, and duck meat means that not only do we have more control over our product but it also helps support local farmers!
It's High Quality and Certified
We only source our poultry from HACCP and CFIA certified vendors in Ontario. All of our meats are also human-grade, meaning they are extremely high quality. For our poultry meals, we use only Grade A meat as well, which is the highest-ranked. All of our poultry meals are also hormone and antibiotic-free. This means you can rest assured that your pup is only eating safe, quality meat when you feed them Just Raw meals!
It's Made From Whole Bird
What sets Just Raw apart from other raw pet food companies is that we only use whole birds in our meal. This not only creates a more meaty and fluffy meal, but it also has a better ratio of meat, organs, and bones. Many other raw pet food companies use poultry carcasses rather than whole birds, which results in higher bone content.
It's All Single Protein
Other than our Turducken meal, all of our poultry meals use a single protein. This is to help dogs that may have allergies to certain proteins. You can trust that when you feed your dog a Chicken meal that there is only a single protein in it.
Try our Raw Poultry meals today and start seeing all of the amazing benefits in your pet!
---
May 29, 2020