Delicious Fruits that are Great for Dogs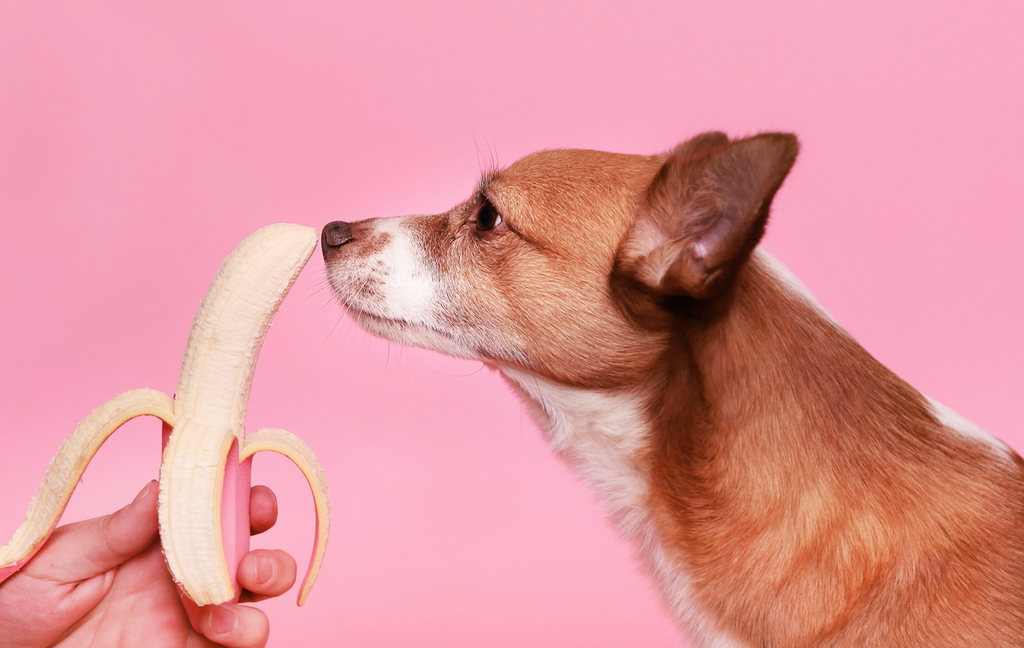 When people hear about raw dog food they often imagine a pure protein diet. While our Just Raw meals are mostly protein-based, you'll notice that we include fruits and vegetables in our servings as well. Fruits are packed with vitamins, minerals, and antioxidants that are just as good for our dogs as they are for us. Dogs can't eat all fruits, however, here are some that are not only safe for dogs to eat but can benefit their health!
Apples
An apple a day keeps the doctor away! Apples are a great source of vitamin A and C as well as fiber, which is why we include apples in all of our Just Raw meals. If you want to add additional apples to your dog's diet be sure that remove all apple seeds as they contain traces of cyanide and aren't good for dogs. Apple cores can also be a choking hazard so be sure to stick to apple slices!
Bananas
Bananas are another excellent fruit to feed your pup. They're packed with potassium and vitamin C, as well as a good source for vitamin B6, manganese, biotin, and copper all of which benefit your dog's overall health. Bananas are high in sugar though, so if your dog has weight issues you may want to only feed them a limited amount.
Blueberries
We include blueberries in all of our Just Raw meals. Blueberries are one of the best fruits to include in your pup's diet. These little berries are packed full of nutrients such as antioxidants, fiber, and vitamins C and K. Many consider this fruit a superfood, as they can help repair cell damage and even fight against cancer. They also make a great training treat!
Cranberries
Another fruit dogs can munch on are cranberries. Not all dogs like this tart treat, but they contain vitamin C and are naturally acidic, which helps fight unitary tract issues. If your dog has issues with UTIs adding some cranberries to their Just Raw meals can help with that!
Kiwi
Kiwi is a juicy fruit that is rich with fiber, vitamin C, and potassium. It also contains antioxidants that protect against cancer, help cell rejuvenation, and strengthen the immune system. Kiwis also contribute to healthy skin, circulation, and the digestive system.
Watermelon
There's nothing more refreshing on a hot day than some juicy watermelon! Watermelon is made up of 92% water, so a slice of this is a good way to keep your dog hydrated in hot weather. This fruit also contains vitamin A, B6, and C as well as potassium.
As with any food, be sure to introduce new fruits to your dog's diet slowly. Binge eating new food may upset your dog's stomach! Always monitor your dog after trying new foods to ensure they sit well with your pup.
Ready to start seeing the benefits of feeding your dog a raw food diet? Order today! We deliver all of our raw dog food meals and treats across Toronto.
---
May 15, 2020