How to Keep Your Dog Safe this Halloween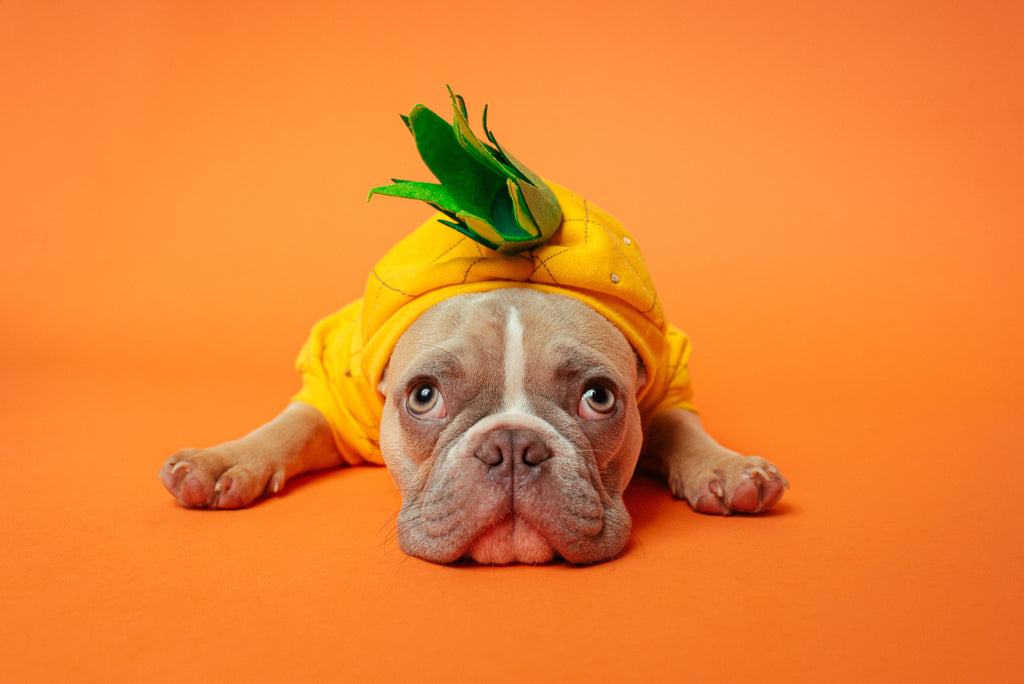 It's officially Fall, and Halloween is just around the corner! Halloween is a fun and festive time of the year, but it can be a lot of stress for dogs. From strangers coming to their homes to an abundance of chocolate, Halloween isn't always fun for our pups. Luckily, there are a few easy things you can do to keep your dog safe and happy this holiday.
Keep Candy Away
The best part about Halloween for any kid is the buckets of candy they collect. While too much candy can cause stomach aches or cavities in kids, the dangers are far greater for dogs. Chocolate is poisonous for dogs, and many candies contain the artificial sweetener xylitol, which is also dangerous. Halloween candy also contains wrappers, strings, sticks, raisins, and other ingredients that can be deadly. It's best to keep all Halloween sweets away from your pet!
Don't Leave Them Outside
Pranks are also common around Halloween time. While most kids stick to harmless ones like tossing toilet paper over trees, there is always the risk of more vicious tricks. The last thing you want is your poor pup being the victim of a prank gone wrong. Having a ton of strangers walking around can also stress them out, so it's best to keep them inside and away from the action.
Give Them a Safe Space
It's extremely common for dogs to bark when someone knocks on the door or rings the doorbell. They're simply trying to protect you and their home. That's why Halloween night can be so stressful for them. Having tons of strangers in costumes coming up to their home is a lot. That's why it's important to give your dog a safe space to go to, preferably away from the door.
Watch Out for Decorations
Common Halloween decorations such as candles, pumpkins, and corn are cute and festive, but they can also be dangerous for pets when left unattended. You don't want your pup to burn themselves accidentally. And while pumpkins are safe for dogs to eat, having the rind can cause digestion issues that you'll want to avoid.
Be Careful with Costumes
There's nothing cuter than a dog in a costume, but make sure dressing your dog up is the right call. Costumes can be stressful for many dogs. There is also a safety risk, even for those that are comfortable with them. Make sure you check them for any tripping and choking hazards. If you're planning on dressing your pup up, it's a good idea to test it out ahead of time to get them used to it!
Make Sure They're Identifiable
Whether you're keeping your dog at home or taking them with you to trick or treat, it's important to make sure they're identifiable in case anything happens. They should have their collar on with all of the necessary ID tags. That way if they get spooked and dart out of the house or get lost while outside, they can be easily found. Now is also a good time to ensure all the info is up to date, include your dog's microchip if they have one.
All of us at Just Raw hope you and your pup have a happy Halloween! If you're looking for some safe goodies to treat your dog to this holiday, check out our dehydrated raw treats.
---
October 7, 2020