Just Raw Pet Food Storefront Now Open!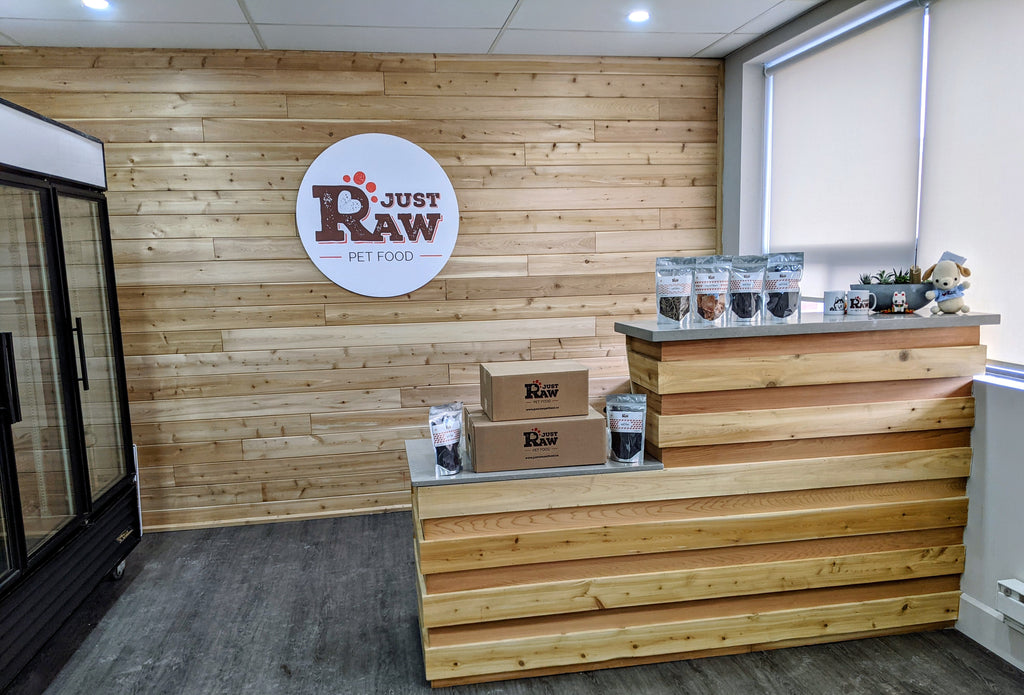 We're so excited to announce that we have officially opened up our first storefront! This has been a dream of ours at Just Raw Pet Food for years and is another step towards making raw feeding easy and accessible for all GTA pet owners.
Location & Hours
Our new retail location is located at 55 Winges Road, Unit 5, Vaughan, Ontario. This convenient location is just off Highway 400 and Highway 7, making it easy for people all over the GTA to come and pick up their orders.
Right now, our store is open for pickups between 12 pm and 5 pm on weekdays. Feel free to contact us if you have any issues or complications with these hours. We may be able to work something out.
How Just Raw Pickup Orders Work
Just Raw is still offering our convenient doorstep delivery program, but we now also offer free curbside pickup! It's super easy to use.
Step 1: Place your order online on our website
Step 2: When checking out, select the Pickup option
Step 3: We will notify you within 24 hours of placing the order that your order is ready for pickup
Step 4: Once you arrive at our storefront, call or text us, and we'll bring your order out front
Step 5: Serve to your pet and watch them enjoy!
Stop by and Enjoy!
We're so excited to continue to share our passion for raw dog food through our new facility. Hopefully, the new storefront will make it easier for more people to adopt a healthy, balanced raw diet for their pups.
All of us at Just Raw can't wait for you to stop by and see the new shop! Feel free to contact us with any questions about our new store or pick up orders.
---
February 18, 2021