Pros and Cons of Getting a Winter Puppy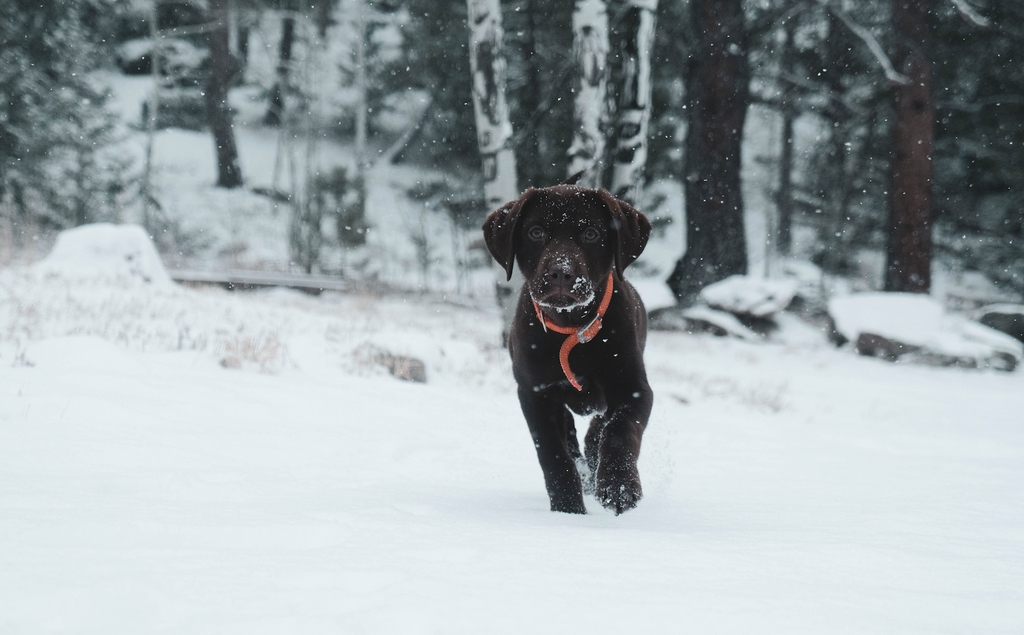 Thinking of adding a new furry family member this Winter? Who didn't dream of waking up on Christmas morning to a sweet little puppy. The holidays might seem like the perfect time to gift your family with a new dog, but there are both pros and cons to raising a pup during the winter.
Pros of a Winter Puppy
Perfect Holiday Gift
Adding a puppy to a family, no matter what time of year, is the perfect gift to yourself. Puppies are adorable, sweet, and will be sure to bring a smile to your face. They really are the perfect holiday present from Santa Paws! Whether you have kids or not, a puppy will be a holiday gift you'll remember for years.
Time Off
The good thing about the holidays is that people usually have more time off of work. Especially this year with limited traveling, people have more time to spend at home this holiday season to train a puppy. Getting a dog around the holidays means you'll have time at home to invest in potty and obedience training.
Limited Exercise Needed
People often overestimate how much outdoor exercise young puppies need. Long walks are a distant dream when dogs are young, and puppies really only need 5 to 10 minutes of leash training. Young dogs also don't need as much exercise, so they will probably do fine running around inside, meaning you won't have to brave the icy outdoors for the first few weeks.
Cons of Winter Puppies
Lifetime Commitment
There's actually a huge influx in animal shelters after the holidays because people make the mistake of getting a dog because it's a "cute gift" but aren't ready to really accept the responsibility. It's important for all dog owners to be fully ready to take on the responsibility of raising and taking care of a dog before bringing one home. A dog is a commitment for their entire life, not just until the New Year rolls around.
Cold Weather
While young puppies won't need to spend a ton of time outdoors, you'll still be taking a lot of trips outside. A puppy running through the snow is adorable but being the one standing there in the freezing cold is a lot less fun. Get ready to get bundled up multiple times a day for bathroom breaks if you get a winter puppy.
Socialization and Vet Limitations
Puppies need to be socialized, but that can be a bit harder in the winter months when everyone is just trying to spend as little time outside as possible. You'll have to look into indoor play places or training classes to ensure your pup is getting the socialization you need. Getting a dog around the holidays also means you may face limitations for vet trips since they also usually have the holidays off. Just be sure to plan ahead!
Adding a dog to your family this winter? Consider feeding them a raw diet! Just Raw Pet Food has tons of benefits for dogs and is perfectly safe for puppies. Contact us to learn more or order now.
---
November 20, 2020