What Sets Just Raw Pet Food Apart From Other Companies?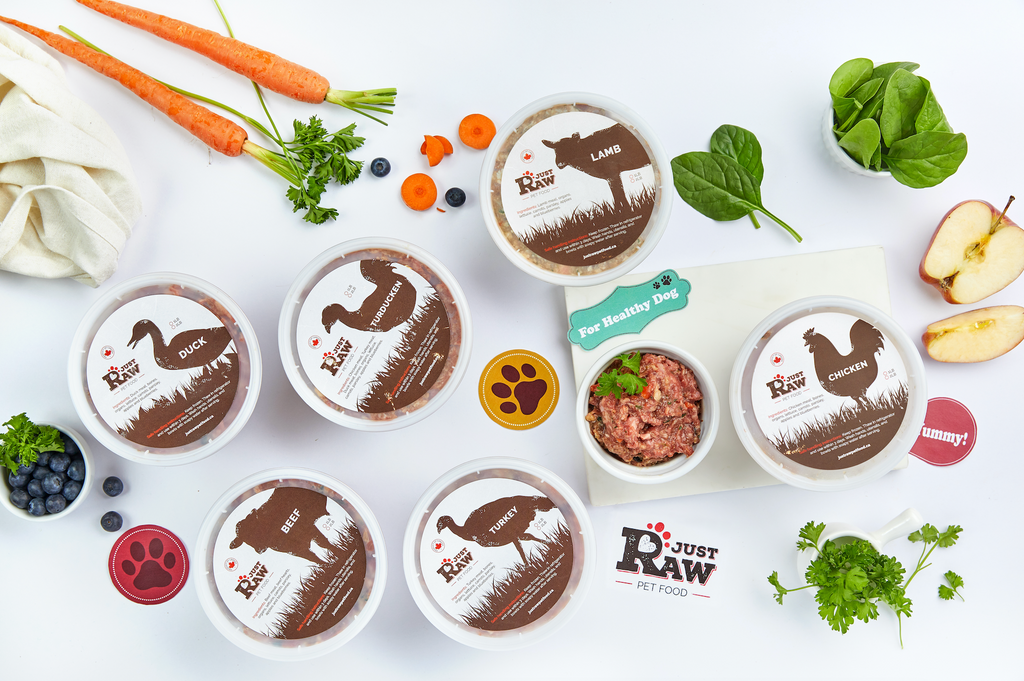 Although raw diets have many benefits for pets, not all raw food companies are the same. Just Raw Pet Food is a step above the rest, from the quality of meat to customer service. Here are just a few things that set up apart from other raw pet food companies out there.
Easy & Quick Delivery
One of the biggest hurdles preventing pet owners from adopting a raw diet for their dogs is its convenience. At Just Raw, our goal is to make raw feeding as simple and easy as possible for Ontario pet owners. That's why we offer quick and easy delivery.
We deliver all across the GTA and even offer free delivery on orders over $100. We also work with your schedule so that we can find a time convenient for you. Most of our orders are delivered within 2-3 days after placing, so you'll never have to worry about long delivery times. And if there are ever any issues with your order, feel free to reach out!
Locally Sourced
At Just Raw Pet Food, we think local small businesses should support each other, which is why we only use meat locally sourced from here in Canada. Our Lake Smelt comes right from Lake Ontario, and our poultry is also sourced from local farms in the province. All of our beef comes from Alberta as well!
By using locally sourced meat, we're not only supporting local farmers, but it also allows us to have more control and transparency over our product. Transparency and honesty are important to us, which is why we're proud to say we're able to trace all of our meat back to the animal.
Whole Bird
We offer a number of poultry options at Just Raw, such as Turkey, Chicken, Duck, and Turducken. What sets our poultry meals apart from others is that we only use Grade A whole poultry to make our food, unlike other raw pet food companies that only use carcasses, which leads to a higher bone content. This makes the texture of the meals meatier and fluffier, providing more protein and a more balanced diet for your pet.
By using whole birds in our meals, as opposed to carcasses or just meat, we're able to provide a balanced meal for your pet. Raw diets should include a carefully balanced mix of bone, meat, organs, and more.
Meat Quality
Did you know all of our Just Raw meals are made with the highest quality meat? You could munch down with your pet and be perfectly fine! We don't believe in feeding our pets something we wouldn't eat, which is why we use only the best protein.
All of our meat is hormone and antibiotic-free. Our poultry is Grade A, and our beef is human-grade! You can feel good about the meals you'll be providing your dog.
Ready to start seeing the benefits of feeding your pet a quality raw diet? Order today or contact us to learn more!
---
January 5, 2021